We bring people together to solve
healthcare problems.
Our approach delivers strategic insights that guide commercial thinking and shape the development of robust initiatives to support healthcare professionals and patients.
We use our proven framework to help our clients to engage with their stakeholders and to map, facilitate and deliver co-designed solutions.
Common purpose is the foundation of
everything we do
Our established Dovetail process enables pharma, clinicians, payors and patients to co-create services, support programmes and other solutions. We then build, deliver and evaluate the solutions.
We have considerable experience in gastroenterology, hepatology, women's health, vaccines and infection prevention, and the beauty of our process is that it can be successfully applied to any therapy area.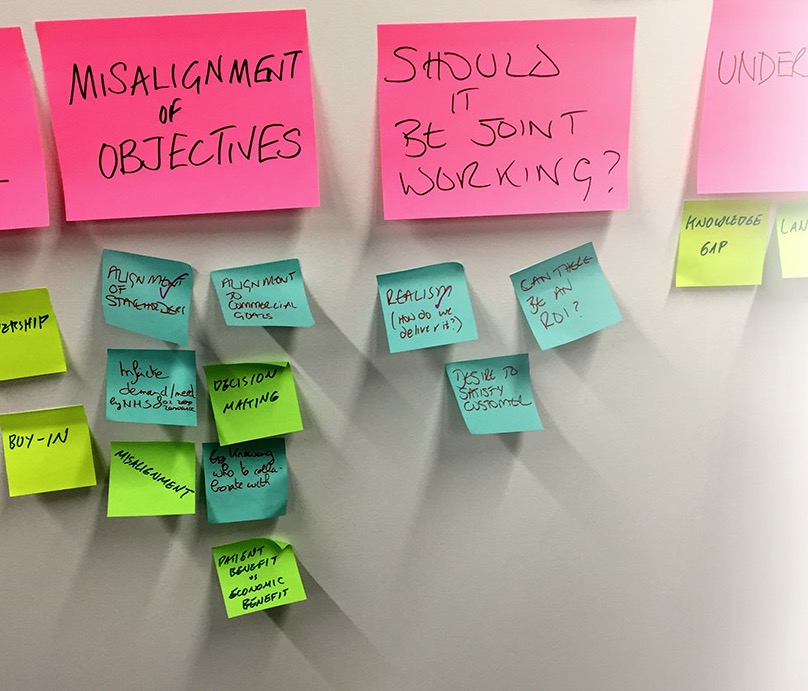 The Dovetail process has four elements:
Engage
We talk to healthcare professionals and, more importantly, we listen to them.
Early involvement helps us define common goals and shape engagement activities.
This ensures our programmes are relevant and valuable for all participants and audiences.
Map
We design bespoke programmes based on shared objectives, and find key clinical stakeholders through our extensive networks.
All our work complies with the ABPI Code of Practice.
Facilitate
We facilitate dialogue and a sense of common purpose.
Our workshops and virtual advisory boards define problems clearly and stimulate pragmatic solutions.
We inspire groups to work collaboratively and make change happen.
Deliver
We deliver the co-created services and products.
Examples include webinars, payor communications, innovative support services, disease awareness, consensus development, clinical team roadshows or joint working projects.
Finally, we assess the impact and share
lessons learned in order to leverage success.
Stakeholder engagement
Groups of stakeholders working together are very powerful, and we'll help you identify the right people and collaborate effectively with them to get results.
Strategic advisory boards
Our advisory boards are interactive and insightful, uncovering real unmet needs through expert
facilitation and engagement.
Consensus and innovation workshops
The consensus workshop enable us to draw out and weave together all participants' perspectives and views into a clear and practical consensus.
Joint working projects
Joint working allows NHS and industry to collaborate on patient-centred projects with a shared commitment to success.
What sets Dovetail apart is our independence, integrity, positivity and broad range of experience, and that includes sharing insights we've learned along the way.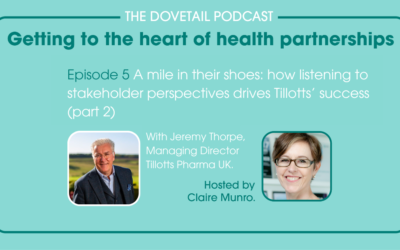 In the second part of my conversation with Jeremy, we talked about why pharma companies need to listen to patients direct. He believes that patients are the most important stakeholders in the supply chain, and talks candidly about finally realising that "it was time...