We're a long established, close-knit team
with extensive backgrounds in pharma marketing and leadership, communications and patient advocacy, and the lived experience of life-threatening illness. Our award-winning results speak for themselves.
We use facilitation skills and emotional intelligence to make collaboration easy, enjoyable and productive. When it's needed, we bring in specialist expertise from our broad network of associates. A highly supportive, positive culture is at the heart of everything we do. Our clients stay with us because they trust us to get the job done well and they know we'll make the process enjoyable along the way.
Our approach enables pharma companies and their customers to become allies, moving beyond the transactional and cultivating productive relationships based on shared goals and values. Our aim is for everyone involved to recognise the impact they can achieve – and to be proud that, together, we're making a real difference to patients' lives.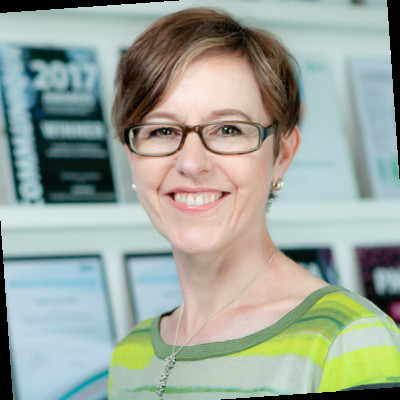 claire munro
Founder and Managing Director
Claire set up Dovetail after more than 15 years in various senior roles in pharma, with the aim of running an authentic and purposeful business focused not just on the bottom line but also on making things better for patients.
She's devoted to the NHS, and a passionate patient advocate, especially since being successfully treated for non-Hodgkin lymphoma in 2014.
She's obsessed by finding win-win-win solutions based on patients' needs that also deliver on business, clinical and personal objectives.
—
Connect with Claire on LinkedIn:
Caroline Lindholm
Associate
Caroline has more than 15 years' experience in the pharmaceutical and healthcare industries, and brings to the team a formidable amount of experience and specialised knowledge especially in building successful teams and operational management.
Caroline has an equally strong focus on relationship management and commercial delivery, and clients love her unflappable, can-do attitude and ability to do just about anything. Never one to rest on her laurels, she's recently qualified as a day skipper.
—
Connect with Caroline on LinkedIn:
get in touch
Find out how we can help you transform healthcare.
Use the contact form or book a call in Claire's calendar.
how we work
Using our proven framework, we help our clients to engage with their stakeholders and map, facilitate and deliver co-designed solutions. Common purpose is the foundation of everything we do.
Engage
We talk to healthcare professionals and, more importantly, we listen to them.
Map
We design bespoke programmes based on shared objectives, and find key clinical stakeholders
Facilitate
Our workshops and interactive advisory boards define problems clearly and stimulate pragmatic solutions.
Deliver
We deliver the co-created services and products that will bring about
sustainable transformation for our clients and their stakeholders.
clients
We're proud to have worked with brilliant people in some great organisations.